1.) I have today off. Yay! I needed the break. This week has been kind of weird. Well, especially yesterday.
2.) I got a manicure in I don't know how long. Probably since High School. It was actually a nice treat.
3.) Yesterday was my Ollie's First Birthday. You can read about it in my blog
Happy 1st Birthday Ollie
4.) I want to get this for my mom for Mother's Day. I know where I got my coffee addiction from.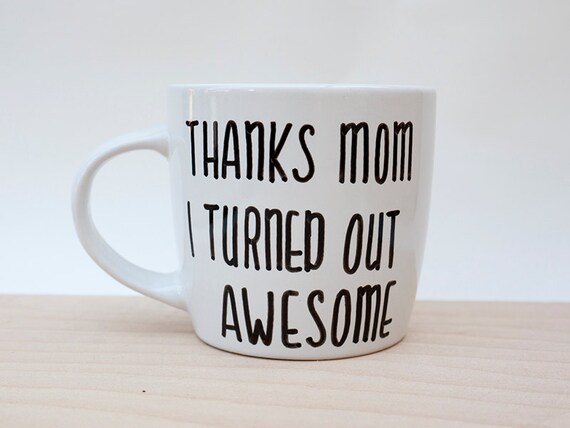 5.) I've been addicted to listening to Florence and the Machine and Lana Del Rey lately. They've been on repeat on my music players.